Buenas mis bibliofilos, si ya se he estado desaparecida casi un mes de el blog, pero es que les juro que no encontraba las palabras para expresar una reseña o la voluntad de reunir la informacion para las secciones. Pero hoy he decidido dejar mi vagancia y traerles el Wrap Up de Mayo, luego veo si regreso de a poco, pero de a poco eh...
Vida Fuera de la Biblioteca
He seguido avanzando con el curso de inglés ya llevo 8 lecciones del libro tres que es como el último nivel y estoy haciendo dos talleres fonética y conversacional. Estoy viendo si uso duolingo para lo básico de Italiano ya que como en mi pais cuesta conseguir trabajo (para muestra su humilde servidora) he decidido mejorar mis habilidades en Idiomas. Una de mis metas para dentro de cinco años es ser políglota no solo bilingue. No he logrado conciliar un equilibrio entre los cortes de luz, el curso de ingles y el blog por eso tambien he estado fuera. Pero espero conseguirlo pronto.
Libros Leídos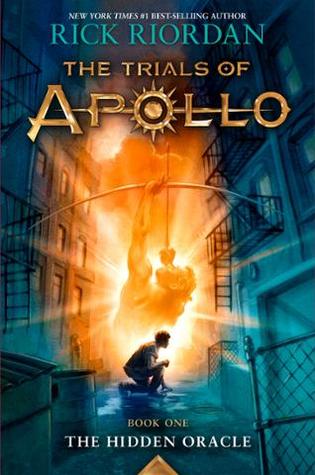 -Everything, Everything: 5/5
-Héroe: 3/5
-The Hidden Oracle: 5/5
-The Crown: 3/5
-Aloha, Baby: 3/5
-The Rose Society: 5/5
-A Court of Mist and Fury: 5/5
(y si fueran mas le daria mas)
-El Libro del Ragnarok Parte I y II: 3/5
(aunque depende de las escenas)
En total fueron 9 libros, 5 en inglés y 4 en español, no podría estar mas orgullosa porque tendría que haberlos leídos todos en inglés para eso XDD
Relecturas
Manga
Libros Reseñados
Recuerden Clic en las imágenes para ir a sus reseñas
Películas Vistas
-Deadpool: 8/10
-Punto de Quiebre: 9/10
-Hasta Que la Muerte Los Junto: 7/10
-El Código Enigma: 7.5/10
-Blue Lagoon The Awakening: 5.5/10


Series y Animes Actuales
Secciones
Retos
18.Everything, Everything - Nicola Yoon
19.Heroe - Samantha Young
20.Aloha, Baby - Laura Morales
Ya termine este reto y yo pensando que no lo haría.
No colocare ni cita ni canción, la cita sería difícil decidirme por una entre The Hidden Oracle, The Rose Society y ACOMAF. Y con la canción sin audifonos he estado muy apartada de la musica asi que estoy algo perdida. Diganme como estuvo su mes.
Besos,