Top Ten Tuesday #14: 5 libros de mi infancia o mi adolescencia que me encantaria releer.
Top Ten Tuesday es una idea original de The Broke and the Bookish, y trata sobre una sección que se basa en hacer una lista semanal de diez cosas según el tema de su elección.
El TTT de esta semana es algo nostalgico y pesandolo bien no llego a los 10 libros, no fue sino hasta Crepusculo que termine de traspasar la puerta de la biblioteca digital lo que me ha llevado a leer mucho mas. Este TTT trata sobre los libros que leiste durante tu infancia o adolescencia que te gustaria volver a visitar o releer.
1.- Harry Potter y la Piedra Filosofal: si el primero de la saga porque es mi lectura anual obligatoria, es aquel libro que me permiter volver a sumergirme en la vida de Harry, aquel que me deja volver a recorrer los pasillos de Hogwarts como si tuviera 6 de nuevo, y si 6 de nuevo cuando empece a leer la piedra solo tenia 6 años y unas semanas despues cumpli 7, fue mi primer libro completo que leia y lo amo a morir.
2.- Platero y Yo: ese poemario lo lei por casualidad mientras estaba de vacaciones donde mi abuela, es uno de esos tesoros que encuentras entre los estantes de la abuela, sin mentirles me enamore de Platero y hasta llore con su final.
3.- Las Cronicas de Narnia, El Leon, La Bruja y El Armario: es gracioso porque el primero que lei de Narnia es El Sobrino del Mago, ya que me la he leido de acuerdo a su cronologia, y sin embargo a mis 21 años no he terminado la saga quede en el Principe Caspian tenia 11 cuando empece a leerlo, pero total este libro es muy lindo, me encantan los chicos, los animales y en especial Aslan y lo que representa me parece que todos deberiamos adoptar un poco de la folosofia que Aslan nos enseña.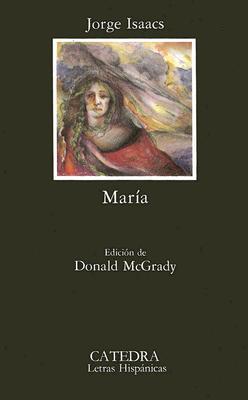 4.- María: este clasico de la literatura es uno de mis favoritos, es un romance extremadamente lindo y tragico, con esta novela yo me pregunto quienes diablos son Romeo y Julieta, ya la he leido mas de 3 veces y cada vez que lo hago lloro al final, tambien es una representacion del ambiente campesino de esa epoca.
5.- Orgullo y Prejuicio: otro clasico que lei durante mi adolescencia creo que en esos años solo lei clasicos XD, que puedo decir de este que no haya dicho ya, me encantan sus protagonistas Lizie y Darcy, su ambiente, sus escenas todo todo de ella.
Como no tengo mas libros leidos que me recuerde o que me hayan impresionado durante esos años solo colocare 5. ¿Que les parece? ¿Cuales son los suyos?
Besos,